A hand-held customer experience, combining intimate print knowledge and an artist inclination to help build your print project.
Contact Us
Printlore combines over 17 years of intimate print knowledge with an artistic inclination to offer clients a boutique, one-on-one experience throughout the entire custom printing process. We are consultants who are dedicated to truly listening to our clients at every turn, and holding hands with them along the way so that project creation feels inspirational, and project completion feels like an amazing accomplishment. Printlore offers everything from book layout and prepress services, to high quality digital and offset printing solutions. Within these offerings, we have the ability to fulfill our client's most specific printing expectations, and work tirelessly to exceed them. With vendor partnerships worldwide, we are able to arrange the best fit printing and manufacturing options for our customers.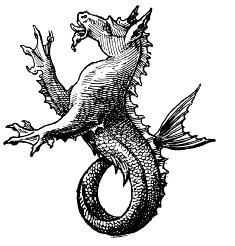 Project Layout
We offer a full suite of print layout and design options for those clients who have all of their content completed, but not enough time to handle the next steps of layout and design. Schedule a consultation to see how Printlore can help bring your project to life!
Prepress Services
Our Printlore consultants can review our client's files to make sure everything is ready for print without the need to worry about production hiccups. We offer a full preflight report of any potential issues that could arise. We can also help reformat files when necessary.
Printing Solutions
Whether you are looking to print a graphic novel with a quick turnaround, or save money on your custom art book printing, Printlore is your print solutions partner. We understand that defining priorities, project timelines, creative elements, and expectations are key in defining a good fit solution for each of our clients. By having vendor partnerships globally, Printlore is able to conquer production timeline issues, offer affordable pricing, and provide and array of unique custom printing options.
Sourcing
Occasionally our clients will have a vision for an entirely unique printing project unlike any they've ever seen before. Printlore offers custom printing sourcing solutions for exactly these scenarios. We understand how to get these projects started and where to source the necessary components, so that our clients can spend more time creating, and no time floundering around with how to get started.
SADDLE STITCHED BOOK PRINTING
Printlore offers saddle stitch (staple) binding for projects with low page counts. This binding method is the most economical among binding types. Common project types include comics, booklets, magazines, coloring books and more!
SOFTCOVER BOOK PRINTING
Need something a bit heftier with lasting quality? Printlore offers both sewn perfect bound and PUR glue binding options. Common project types include trade paperbacks, manga, sketchbooks, catalogs and more!
HARDCOVER BOOK PRINTING
Whether you're looking to make a special edition or just a statement, Printlore offers high-end smyth sewn hardcovers that last. Common project types include art books, photography books, yearbooks, graphic novels, children books and more!
CUSTOM PRINTING PROJECTS
If you're looking for something totally unique, Printlore has an array of materials, finishes, and techniques to bring your project to life. Reach out for a project consultation to see what we can create together!
Tell Us Your Story.
We're here to help you with your project every step of the way. Need more information, samples, or want to schedule a project consultation? Please get in touch with us!